Wondering about planning a holiday? We are pleased to announce that Worldwide Holiday Packages will soon be posting more articles on planning a holiday, holiday events in Sharm El Sheikh and in the whole south Sinai. Local News, Special offers from hotels such as The Grand Hotel Sharm El Sheikh, Announcements for latest events, Openings of new Hotels, Diving centers and Clubs. All is now available at your finger tips so let us help with accommodation for your needs for your vacation this year. Be a frequent visitor, we have the best hotels, and make use of our fast growing, free of charge services before you book your vacation this year to the resort in Sharm El Sheikh. Let us help turn your next holiday into the holiday of a lifetime!
Looking for Holiday Reviews for the The Grand Hotel Sharm El Sheikh?
The Grand Hotel Sharm El Sheikh Holiday Reviews
This really is a five star hotel.
– Excellent service
– Great selection of resturants
– 9 swimming pools
– Private snorkling beach
Our favourite bar was the tapas bar. Relaxed and great to go there for a starter to your main course.
If you are hesitating about booking this hotel, do it! It's fabulous
Just got back last week, after a lovely weeks stay at the the grand hotel and have to say this has to be the best overall all inclusive that my partner and i have stayed in, the food was great + plenty of resturants to choose from. Plenty of pools and sunbeds the only downfull is if you arent an early riser then no chance of a sunbed on the beach, its quite small so the sunbeds are taken quickly. The staff are friendly and are always trying to make sure you dont have any problems and have everything you need . The rooms are quite basic, we did have to move rooms once because of a paint smell, but the manager was so quick about getting us to another room we were moved within 20 minutes and were really happy with the second room. Excellent hotel and would love to book again.
Stayed for a week with my husband at The Grand Hotel-great food(at least 5 restaurants, including european food),clean, very nice staff, great snorkelling, 5 swimming pools-free transportation twice a day to Naama Bay and back….etc. Just the best. At night- Heaven On Earth.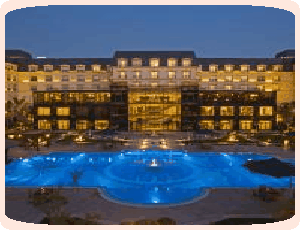 Sharm Hotels
Some thoughts for things to do in Egypt
Go to the map for suitable areas!.
Shop for Egyptian gifts in old market of Sharm. (Sharm El Sheikh)
Cave of Swimmers (Al Wahat Al Dakhla Desert) A hyper-remote desert cave dramatized in "The English Patient."
Visit Avenue of Sphinxes. (Luxor)
The Aquarium Grotto Garden (Cairo) A strange aquarium with stuffed fish, and almost no water for them to swim in.
The Aquarium Grotto Garden (Cairo) A strange aquarium with stuffed fish, and almost no water for them to swim in.
More Hotels in Egypt
Take a Taxi to Sharm
Egypt is an absolute nightmare for auto travel and getting to the The Grand Hotel Sharm El Sheikh or nearby resorts can get a real pain. So why not take a pre-booked taxi and arrive at your hotel relaxed? You really don't want to take a random taxi, even at the airport, so try and book a reputable Sharm taxi firm in advance.

Popular Hotels This Week