Wondering about where to go on holiday? We are pleased to announce that Worldwide Holiday Packages will soon be posting more articles on where to go on holiday, holiday events in Sharm El Sheikh and in the whole south Sinai. Local News, Special offers from hotels such as Concorde El Salam Hotel Sharm, Announcements for latest events, Openings of new Hotels, Diving centers and Clubs. All is now available at your finger tips so let us help with hotel for your needs for your next trip. Be a frequent visitor, we have some great hotels, and make use of our fast growing, free of charge services before you book your next trip to the resort in Sharm El Sheikh. Let us help turn your next holiday into the holiday of a lifetime!
Looking for Holiday Reviews for the Concorde El Salam Hotel Sharm?
Concorde El Salam Hotel Sharm Holiday Reviews
Second time my family have been to the Concorde sport, and it was better than last year!
food is fantastic, I am very fussy and every day there was fresh veg, meat, pasta and fresh pizza made to order. staff can not do enough for you and you can always get a bed by the pool whether you are in a pair or a family of 5.
Have read the negative reports and really do not understand them, these people must have expected to have their bums wipes or something.
We will be going back again next year, before june is best as the russians come after this time for some reason. would reccomend this hotel to absolutley anyone!!
We returned yesterday from a wonderful week at the Concorde Sports. We went to Egypt to chill and relax, and that is exactly what we did.
The room was spacious and clean and overlooked the pool. The housekeeper was very efficient and friendly, and we had a lovely assortment of towel art left for us!
The food was good, with plenty of choice for any sort of diet. The salads were wonderful, with an amazing assortment of bread and dips.
There was a pasta station where the chef would make you a pasta dish of your own (there were also pre made pasta dishes to help yourself to). There was usually a carvery such as turkey, beef etc, and lots of different vegetables.
Chinese, Italian and Egyptian food were all represented too. On Egyptian night in the restaurant – please try the hot pudding 'umali' as it is gorgeous!
The pool bar is where we had out lunch most days. We had made friends with Emad the head barman there, and the chef who did the cooking at the pool bar Abdallah, so we always got special treatment!
Unlike the very rude, obnoxious Russians who also used the pool bar for lunch. I had to walk away on several occasions as they treated the staff like their personal slaves – banging fists on the bar and saying 'more beer'! Grrr!
Food at the pool bar – fresh marinated sea bass, homemade burgers, calamari, chicken, chips, salads – all freshly made in front of you – wonderful!
The staff in the restaurant were fantastic – extremely friendly – lots of banter going around and I really couldn't fault them at all. Look out for Hany who made out stay so wonderful.
We stayed at the Sports side for most of the holiday, and ventured to the main side a couple of times. Seemed a bit crowded over at the main hotel, and busy round the pool and on the beach. The shops in the lobby there were quite good though.
We took travellers cheques with us – it was a bit of a bind to change them as they insisted that they have a photocopy of your receipt, traveller's cheque and passport as they apparently get a lot of fraud.
The reception will copy all this for you though, and just take it all to the bank in the main hotel lobby.
We didn't go to Naama Bay, although there was a free shuttle bus from the hotel that ran pretty regularly, and some of the guests did make use of this service.
The Sports side does get aircraft noise, but my husband and I really weren't bothered by it. The Sports is perfect for a relaxing holiday – space by the pool, fewer Russians in their thongs and Speedos (yuck), and you can always walk over to the main site if the fancy takes you (or jump on the bus).
We had a day trip to Cairo by plane booked with the local tour operator charm of sharm it was really wonderful
good service and staff
All in all, a wonderful holiday, our first in Egypt, and it certainly won't be our last to this hotel.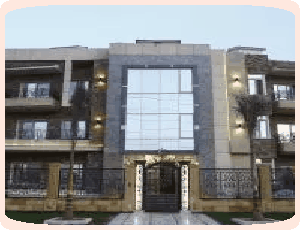 Sharm Hotels
Some fantastic ideas for amazing places to do in Egypt
Check the map for suitable areas!.
Check out Fjord Bay and Saladin Citadel in Taba. (Cairo)
St. Catherine's Monastery (Saint Katrin) Charnel house at the foot of Mount Sinai.
Swim in Sharm El Luli beach. (Hurghada)
Find inspiration out of your window with exclusive views from The Nile Ritz Carlton Hotel. (Cairo)
Find inspiration out of your window with exclusive views from The Nile Ritz Carlton Hotel. (Cairo)
More Hotels in Egypt
Take a Taxi to Sharm
Egypt is an absolute nightmare for auto travel and getting to the Concorde El Salam Hotel Sharm or nearby resorts can get a real pain. So why not take a pre-booked taxi and arrive at your hotel relaxed? You really don't want to take a random taxi, even at the airport, so try and book a reputable Sharm taxi firm in advance.

Popular Hotels This Week