Wondering about sorting holidays? We are pleased to announce that Worldwide Holiday Packages will soon be posting more articles on sorting holidays, holiday events in Sharm El Sheikh and in the whole south Sinai. Local News, Special offers from hotels such as Hotel Dreams Beach Resort Sharm, Announcements for latest events, Openings of new Hotels, Diving centers and Clubs. All is now available at your finger tips so let us help with accommodation for your needs for your next trip. Be a frequent visitor, we have some of the most amazing value hotels, and make use of our fast growing, free of charge services before you book your next trip to the resort in Sharm El Sheikh. Let us help turn your next holiday into the vacation of a lifetime!
Looking for Holiday Reviews for the Hotel Dreams Beach Resort Sharm?
Hotel Dreams Beach Resort Sharm Holiday Reviews
We have just returned for a weeks stay at the Dreams Beach Resort. We were greeted as we got off the plane by men in white coats and masks sticking a thermometer in our ears to see if we had a temperature (swine flu). We were then asked to pay £13 each for a visa – you only need this if you are intending to travel to places like Luxor or Ciaro as they are in another Continent. If you are just doing boat trips/quad biking etc, you don't need to fork out for this (but they don't tell you this of course). The guy who put our cases on the coach at the Airport wanted £1 per case – we paid as we had visions of them being left in the car park if we didn't! Our Sea view room was spacious and the fridge was topped up daily with water/coke/sprite. (We did tip the cleaner a few times (only around £3 – they seem to prefer sterling). The resort is best for couples. We didn't see may children at all but it was just before the school broke up for the May holidays. There were plenty of sunbeds available and we went down to a small beach area which opened at 8am but as long as you get there to put your towels on before 9am you'll get a good spot (130 steps down mind, and then you've got to get back up!). The beach is a bit shingly but there are loads of colourful fish to see (best to get some sea socks from the shop on the resort as there is no way you can walk on the stone jetty barefoot – it's just too slippy).
There are a number of Restuarants (some part of the inclusive package, some not) We enjoyed a meal at The Asia House (cost us 300EP). The food elsewhere wasn't great – very bland and dry. We prefered using the sister hotel, Dreams Vacation for our breakfast as although it was smaller, the food seemed better. We went to Naama Bay a few nights using the hotel's courtesty bus (book in the morning for that evening as there are only so many spaces). Naama Bay was bustling and to play safe we ate in TGI Fridays (at least the food had some taste to it). Little Buddha was dead and the cocktails are way more expensive than anywhere else. Hard Rock Cafe is OK for drinks too.
Good boat trip to go on is Ras Mohammed which has 3 snorkeling stops. The first one was too choppy for me, but the third stop was really calm and there were loads of fish to see. If you are thinking of going on this trip (it cost us $88 ea) have a big breakfast or ask the hotel for a lunch pack as the food on the boat is stone cold tomato spaghetti!
My best piece of advice for the holiday is to take some anti-bacterial gel with you – the bugs you get are mainly from the Egyptian money. We used it after handling the money and before we ate and we were fine.
If you are into fine dining and sandy beaches, then this holiday is not for you. But for a week of relaxtion and guaranteed weather, then it's not bad for the money.
Expected to be in Mexico however due to the Swine Flu this holiday was a replacement. Started as a disaster with the coach reversing over one of our bags – suncream everywhere- however the hotel came up trumps and cleaned all our clothes and replaced the suncream and gave us a new bag. Thank you to Magdi the deputy manager for his intervention when the rep seemed unable to give any assistance except to say "Claim on your Insurance". The hotel was very good with a good selection of food in the buffet. We have been on many all inclusive holidays and found it very strange to have restaurants that you were expected to pay for, also wine after 10pm was £4.50 a glass. The rooms were spacious and cleaned thoroughly each day, the gardens were well tended and all the staff were very kind and helpful. The only problem was there was no beach, the hotel is locted on a cliff and has man made terraces down to the sea. The sea is accessed via three jettys all of which were slippery and not the place to be if you were a non swimmer as the sea is very deep at the end of the jettys.
All in all a good holiday but would not return due to the sea access.
My partner and I and two friends went to Dreams Beach for a one week holiday.
The hotel was lovely, very clean and all staff (apart from one at reception) were all really nice. The rooms were spacious with a lot of cupboard space.
There was a few places to eat at night, the buffet place, the restaurant at the pool and the grillhouse (restaurant at pool and grillhouse had to be booked) grillhouse was really nice so was the pool restaurant. The buffet was okay, the boys loved it but me and my friend were not that impressed.
We went on a few day trips the quad biking in desert was amazing!!! Also to Aqua Park that was really good aswell. and the day trip to pyramids by air! Great day out!
We all enjoyed our holiday was really good. Definetly going back to sharm el sheikh next year!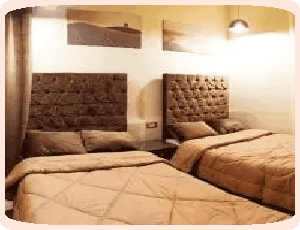 Sharm Hotels
Some suggestions for exciting stuff to do in Egypt
Consult the map for suitable areas!.
Take a Cave tour of Sanur Valley Cave. (Cairo)
Ride the camel in Sharm El Sheikh Desert. (Sharm El Sheikh)
Blue Desert (Sharm El Sheikh) Brightly painted boulders scattered throughout the Sinai Desert.
Explore about mummies at Mummification Museum (Luxor)
Explore about mummies at Mummification Museum (Luxor)
More Hotels in Egypt
Take a Taxi to Sharm
Egypt is an absolute nightmare for auto travel and getting to the Hotel Dreams Beach Resort Sharm or nearby resorts can get a real pain. So why not take a pre-booked taxi and arrive at your hotel relaxed? You really don't want to take a random taxi, even at the airport, so try and book a reputable Sharm taxi firm in advance.

Popular Hotels This Week