Cheap Hotels in Sri Lanka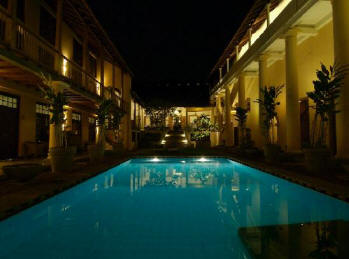 If you opt for cheap accommodation in Sri Lanka do not have to compromise the level of comfort and facilities. Even if you have a low budget, Sri Lanka's cheap hotels offers a convenient range of facilities, services and accommodation throughout your stay. This is one of the main reasons why Sri Lanka receives a large number of tourists throughout the year.
Cheap hotels in Sri Lanka offer comfortable rooms without compromising the standard of their service or amenities. Usually the guest rooms offer the standard amenities and are well-maintained. Although the number of amenities may be lesser than that of higher star hotel rooms, the quality remains the same. For an affordable price you can easily find a good room with equally good meals.
Most travel enthusiasts visit Sri Lanka to explore the many historical places located in various parts of the country. Cities such as Anuradhapura, Polonnaruwa, Dambulla and Kandy offer a plethora of tourist attractions which cannot be covered in one day. The places you can visit in Sri Lanka are endless. Most travellers simply look for a comfortable place to rest at the end of their day's activities. Most cheap hotels in Sri Lanka are located within easy access from tourist sites saving time and money by staying at a low-cost Sri Lankan hotel.
Sri Lanka Hotel Reviews    Sri Lanka Cheap Hotels
The Best Sri Lanka Hotels
Without question 2 of the hotels considered the best on the island of Sri Lanka are The Amanwella and The Kahanda Kanda. They're all alike though. A little inland from Koggala Lagoon, Kahanda Kanda Hotel is small and select with just eight guest suites, amidst pavilions separated by lily ponds, surrounded by a  tea plantation. Amanwella (is full of character and all about personal service. The restaurant's delightful with  local food and it's an amazing location. It is in a secluded crescent of golden sand bookended by rock pools and fringed with palms. The 30 suites including  ocean suites.